Hello laundry that needs folded!
Hello dishes that need washed!
Hello darling baby cousins!
Hello coupons that need flipped through and clipped and filed away!
Hello oil well books!
Hello things-sitting-on-my-counter, waiting to be carried to the garage to the proper recycle bins.
Hello sparkly photo! Hello having fun shooting photos of my Lilla Rose  flexis and clips!
Hello to hauling rock!
Hello to plants popping up in the garden! Hello to attending eighth grade graduation. How do our friends have children this age already? Hello to the kiddos playing with Uncle Jordan and showing off the fifteen baby kittens on our farm. Two mamas and eight babies at our house and two mamas and seven babies at the farm. Hello to making lemonade popsicles and hello to borrowing this idea from friends. Hello to Cooper barking furiously at Uncle Jordan's RC truck. Hello to packing bags and suitcases and kiddos traveling to Ohio for time with grandparents and cousins! Hello to running errands and eating lunch with my aunt. Hello to lunch out with my man and giving him a ride to get his pickup. Hello to organizing and backing up pictures. Hello to Cooper missing the kiddos! Hello to planting roses. Hello to a super-fun-day-out with friends! Hello to quiet with kiddos gone.
Hello to several projects I'd like to work on this week!
Linking up: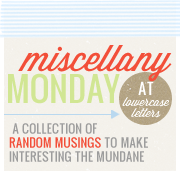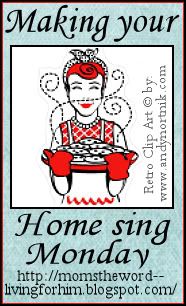 Copyright secured by Digiprove © 2013