Hello laughing together!
Hello checkers and fruit cups!
Hello baby gift sitting in my living room! We went together with my man's brother and his wife and their baby, and bought a portable highchair for our new baby niece. They delivered it to the baby shower, since we ended up deciding not to go back for the shower and go for another weekend, after the new mama has had a little more time to rest up.
Hello to playing with old bikes and attaching "trailers". I'm not exactly sure what all was being imagined, but it sure looked funny. So glad we bought them new bikes last year for their birthdays. 😉
Hello snow, ice/hail, thunder, and rain! Quite the combination.
Hello pretty wheat right out my front door! From ice and cold temps one day, to this, later in the week! This is our prettiest wheat by far this year. The ground right by our house is sandy and some of it was grass ans stickers last year. My farmer worked it up and planted it extra, extra thick to prevent the ground from blowing. Much of the wheat this year is patchy because of our lack of moisture.
Hello hydrant! After fifteen years, we finally have a hydrant by our shed on the farm. My man and his brother did some other waterline work at the farm last week, so while they were at it, they ran a line down to the shed.
Hello water and mud and fun!
Hello to making hamburger buns and refried beans! Hello to watching Cars on the gray and wintry afternoon of the week. Hello to working on the pickup and go-cart some more. Hello to taking Cooper to the vet. Hello to seeing the end of our schoolwork approaching! We should soon finish our Math. Hello to picture shops in the basement. Hello to Tucker pretending to be a kitty and when I "petted" him and ran my fingers through his hair, I found a tick! A little too real. Hello to making yummy, yummy Baked Smores! Hello to playing with Lincoln Logs! Hello to some shopping and eating at Pizza Ranch for the first time.
Hello to a giveaway over at The Life of Faith. If you are new to Lilla Rose or one of my registered customers, hop over there and enter!! Faith is a sweet blogger, who is doing a review and giveaway for me. Don't miss seeing some of the pictures of her darling daughter over on her blog!
Hello to this fun post at Simple Organized Living, just rebranded as Andrea Dekker last week. I saw her link to this post on fb and I clicked over at the word "Bags". I have a fascination for cute purses and bags. I was inspired to dig out some small bags and reorganize my bag that I carry. I really liked how she had most of her stuff in small bags inside of the larger one.
I enjoyed this post at The Modern Mrs. Darcy about their homeschool. I always enjoy posts about the things and products other people use and like.
This post, on my sister's blog, brought tears and memories. I am thankful for family and memories to treasure.
If you missed the giveaway for Mae's soap, you can still hop over here and place an order! She listed some new scents last week. I'm intrigued with the Black Amber and Lavender.
This giveaway for a Visa gift card is still open for you to enter!
Tell me about your week!
Linking up: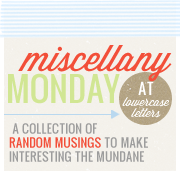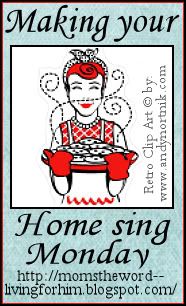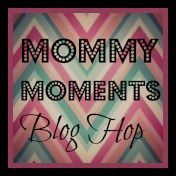 Copyright secured by Digiprove © 2013