Ingredients
12 eggs
2 pounds brown sugar
4 c. sugar
1 T. vanilla
1 T. corn syrup
8 tsp. baking soda
1 pound butter
3 pounds peanut butter
18 cups oatmeal
1 pound chocolate chips
1 pound M&M's
Instructions
In a very large bowl, mix all ingredients together in the order given. Bake at 350 degrees for 8-9 minutes.
*I cream the butter, peanut butter and baking soda together in my Kitchen Aid Mixer and then add it to my large mixing bowl with the rest of my ingredients.
Notes
I love making these into balls and keeping them in the freezer. It's hard to beat fresh cookies and they're great to have on hand! This makes a huge recipe, so it stocks the freezer well! Hooray!
My sister likes to make this variation: Replace the chocolate chips and M&M's with butterscotch chips and Reeses Pieces!
https://adelightfulglow.com/monster-cookies/
This is one of our favorite cookies. I think they're called Monster cookies for two reasons. They make a monster batch of cookies and they turn you into a cookie monster, if you aren't already one! Yep, they're that yummy. At least we think so!
Plus, I think M&M's are a fun addition to cookies and they add a pop of color. My mother made these when I was growing up and I've made them as my kiddos are growing up. They are my son's all-time favorite cookie.
Here's a fun tip if you have small people in your home:
The first step I've always taken when I'm stirring up monster cookies is breaking all the eggs into my large mixing bowl.
Well, what little kid doesn't love to break open eggs? So, I'd let my kiddos break the eggs into the bowl. They're the first thing going in, so you can easily check for, and fish out, any shell that makes its way into the bowl as well. My kiddos often would break eggs into a small dish and then add them to whatever recipe we were stirring up. But getting to break open a whole dozen eggs? That is some serious fun!
My inspiration for this goes back to a little guy I used to baby-sit. One afternoon when  I was staying with him, he was outside playing. I popped out to check on him and he had taken the eggs out of the refrigerator, carried them outside, and broken them all open on the sidewalk. Can't you just imagine how much fun that was to a five-year-old boy? His mother was pretty laid back and wasn't too concerned when she came home and I told her she had a refrigerator that did not have any eggs in it. I'm pretty sure there was only one carton of eggs and I don't recall if it was full or not. I was a little astonished when I found him and unsure of what to do or how to react. I've never forgotten the incident though. I don't think I would have loved for my son to take a carton of eggs outside, but I did get the inspiration that little boys would enjoy the experimentation of breaking them open.
My son has broken open a lot of eggs over the years and he still likes to do it!
All this chit-chat about eggs, you'd think I'd have a photo of the eggs or the egg-breaker, but I don't. I also don't have photos of any baked cookies, because we stirred these up and made balls and put them all in the freezer! When we do bake them, they soon disappear, so I don't know if we'd get any pictures snapped or not!
Do you have a favorite cookie at your house?
I love cookies! Especially fresh baked. I even like them from restaurants. Subway has some super yummy cookies!
 Linking up: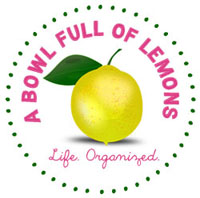 Copyright secured by Digiprove © 2013-2018