I have a rhubarb recipe to share this week. I got it from my mother-in-law. She fixes it every rhubarb season…at least as long as I've been around. And I'm pretty sure she fixed it when my husband was a boy at home. He loves it and I've noticed that some of his favorite foods are the things he ate when he was growing up.
Ingredients
6 cups water
4 cups chopped rhubarb
1 1/2 cups sugar
6 T. minute tapioca
2 boxes(3 oz size) strawberry Jello
Instructions
Combine rhubarb, water, sugar and tapioca. Cook together, bringing to a boil. Boil for a few minutes, stirring until thickened and rhubarb is tender.
Remove from heat.
Add Jello.
Cool and chill.
Enjoy rhubarb jello!!
https://adelightfulglow.com/rhubarb-jello/
I think the rhubarb is so pretty!
All chopped, combined and ready to cook!
Pretty, pretty, rhubarb jello!
My daughter loves this stuff too. She seems to have several of the same tastebuds as her father when it comes to certain foods!
My family really didn't have rhubarb when I was growing up. At least I don't remember it. I probably would've turned my nose up at it anyway. I was pretty picky and just the sound of some things weren't appealing to me. You never know till you try something! I've had things that were surprisingly good and others not so much! 🙂
Do you have a favorite rhubarb recipe? Do tell!
Linking up~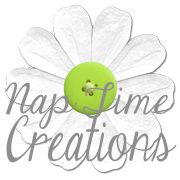 Love Bakes Good Cakes
Saturday Dishes
Copyright secured by Digiprove © 2013