Hello Pumpkin Patch!
We love going every year. In a few more years my kiddos will most likely have outgrown the fun at the pumpkin patch. But we still have a few more memory-making times!
Grandma and I, Tucker and Renae, and one of Renae's friends ventured to the patch for a good part of the day on Saturday. We had beautiful weather. Couldn't have asked for a better autumn day. Especially after the wind we had on Wednesday, even worse wind on Thursday, and then still windy on Friday, though not as bad. Good-bye wind. No hellos for you. Go away and stay away. If you wanted a taste of the dirty thirties, you should've been in my county on Thursday. Although, there were quite a few other counties you could've been in to, I think. It sounds like we were far from the only ones with horrible wind and lots of moving dirt.
 Hello to a busy week! We were out of the house for part of the day on Tuesday and a majority of the day on Wednesday, Thursday, Friday and Saturday. It starts to catch up with me when I'm gone that much. I get tired and my house gets even messier than normal.
Hello to another new baby calf! We watched this one arrive. What a miracle, an absolute miracle, new life is.
Hello to yummy food at the Pumpkin Patch! Hello to having a pumpkin pie concrete at Freddy's Frozen Custard on Friday! So yummy.
 Hello to face painting at the patch! And hello to simple little things that kiddos think are so great.
Hello to my man doing some of my mowing that I have procrastinated on and procrastinated on. It looks much better around here, even though we don't have anywhere close to a lush, green yard!
 Hello to wanting to bring a whole Suburban load of pumpkins home with me, so I could make a beautiful autumn display too! But, hello to only bringing home one pumpkin and one gourd. Besides I have gourds from my sister-in-law's garden.
What did your week hold?
Linking up with: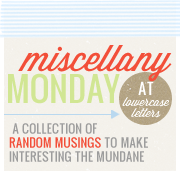 Copyright secured by Digiprove © 2012