Anyone ready for more pie?
Since we still have apples, even after making applesauce, we've been making apple desserts. We've had apple dumplings, apple crisp, and apple pie.
I posted my great-grandma's cream pie recipe last week, so how about my mother's apple pie recipe this week? Sounds like a plan to me.
Thanks to making pie crusts when I made the cream pie, I pulled a pie crust out of the freezer and started chopping apples. I love having pie crusts in the freezer. I think I've said that before.
My Mother's Apple Pie Recipe
Ingredients
1 unbaked pie shell or pastry for a double crust pie
6 cups diced apples
Mix together:
1 cup sugar
2 T. flour
1 tsp. cinnamon
dash of nutmeg
Place apples in a bowl and pour this mixture over them. Stir with a spoon until apples are nice and cinnamony-sugared. Pour into unbaked pie shell. Dot the apples with 2 T. butter. Cover with top crust or a crumb crust. Bake at 350 degrees for approx. 1 hour. I think this recipe is originally from a Betty Crocker cookbook.
Eat and Enjoy!
The crumb topping I like to use is simply:
Crumb Topping
1/4 cup sugar or brown sugar
3/4 cup flour
1/3 cup butter
Mix sugar and flour. Cut in butter until crumbly.
Sometimes I use white sugar and sometimes I use brown sugar. It is yummy either way. Of course with sugar and butter it is hard to go wrong in the yummy department.
https://adelightfulglow.com/my-mothers-apple-pie-recipe/
 My daughter especially liked the apple pie, out of the apple desserts that we made. We still have apples and pie crust in the freezer, so…..
Have you been using apples this fall?
Linking up at: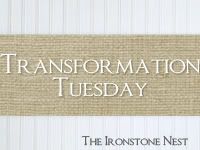 Copyright secured by Digiprove © 2012