I'm joining Lisa-Jo Baker for Five Minute Friday…
Undeservedness. Unselfishness. Kindness and compassion.
Mercy causes these words to pop into my head. All qualities that I want invading and pervading my life and touching others from inside of me. All things that I feel like I fail in time and time again. And again.
And then the spirit of guilt and fear likes to taunt me and tell me how worthless  I am and what a failure and why try and I don't deserve mercy.
BUT GOD SAYS, My mercies are new EVERY morning.
Lamentations 3:22-23 The steadfast love of the Lord never ceases; his mercies never come to an end; they are new every morning; great is your faithfulness.
And my heart rejoices to hear what God says. For I need His mercy SO MUCH. I need it new every morning. Refreshing me again. So that, in my weak way, I can reach out and offer mercy to others, in those times that I do get it right, by the spirit of God dwelling in me.
Victory in Jesus, my Savior forever! He sought me and bought me with His redeeming blood! He loved me e're I knew Him and all my love is due Him, He plunged me to victory beneath the cleansing flood. Hallelujah!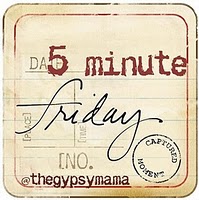 Join us for Gratituesday at Heavenly Homemakers!
Copyright secured by Digiprove © 2013