We started our week with cold and shivers and ended our week with beautiful weather and upper sixties. I liked the end of the week weather the very bestest!! November ended in a mild lovely way and December started in the same manner. So, so lovely~I'm just not that in to bundling up every time we want to step out the door. 🙂
Come link up at Memoir Monday below!
A few highlights of our week~
pie crusts thawing on the counter…waiting to turn into apple pies for Thanksgiving.
Pretty bowls~
A little bit of Thanksgiving Day target practice~
My dearie daughter and the December flexi~
Girls all ready to go to our aunts for Thanksgiving dinner.
We had a chuckle when we took these pics! Just a few days before Renae had mentioned something about Dad never taking pictures and we had a little conversation along the lines of him not taking pictures very often and it's just not his thing. He took these photos and commented that he doesn't really like to take pictures. We observed that it is different to see him behind the camera. I'm usually the one with camera in hand.
Roast beef and potatoes~happy farmer and super easy meal!
Busy week with orthodontist appointment and lunch at Arbys and milo cutting and making pies and sweet potatoes and Thanksgiving with friends and family and sale at Lilla Rose and craft show and cleaning at drs. office and overnight with friends and visiting a huge display of nativities and Peterbilt sleeper leaving the farm and a funeral for a sweet older neighbor lady.
Glancing out the window and then stopping to watch my daughter as she sat on the ground cuddling Cooper and petting him and talking to him…
Coming back from a walk and watching my son throwing his football across the trampoline and then retrieving it and throwing again from the other side…
Linking up: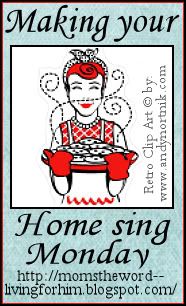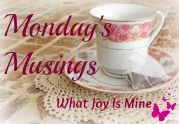 Copyright secured by Digiprove © 2013