Hello to a new week! One that will bring us to the middle of June.
Hello to an E-book bundle sale this week~hop over here to check it out!
We baked last week. One of my friends' daughter's is getting married in not quite two weeks! I fixed some food and baked some cookies to give to them. It's always nice to have food for a meal that you don't have to put any thought into. Thaw, bake, and eat! Baby-sitting my mom~in~law's sourdough came in handy since I had extra loaves of bread stuck in the freezer and could take some to my friend.
We baked cherry squares. Just because they sounded good.
We finished putting down straw on the garden for mulch. We did some spraying. In the fields and around the farm. Amazing how fast weeds grow and how quickly everything gets overgrown and raggedy. We had burrito pie one day for lunch. Homemade, not from Taco Bell. We had some wonderful cool mornings! We heard the mockingbird warbling merrily away. We got the Thomas trains out and made an awesome bridge with the track. Summer break is so nice. We  my husband and kids killed a big bullsnake that my kids spied in one of our outbuildings. Thankfully, I didn't even see it and thankfully they got it killed. My husband killed one for me in our backyard almost exactly a year ago. We had a friend come stay and play and got to go to a friends and play. We pulled rye out of our wheat. We usually have a little to pull, but this year we had a lot. A big, ole nasty wind blew hard last winter on our baby wheat and blew lots of rye seed into it from the field across the road. Not nice at all. (Have I mentioned before that I don't like wind?) We decided at the last minute to go visit family for the weekend and scrambled around doing last minute things we wanted finished before we left and threw a few clothes and things in suitcases. Yay to snuggling baby nieces!
We used Grandpa's bulldozer and took a ride and pushed down a dead Chinese Elm tree.
What did you do last week?
Linking up: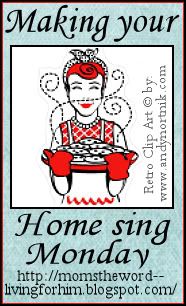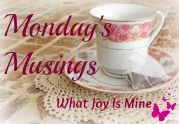 Join us for Gratituesday at Heavenly Homemakers!
Copyright secured by Digiprove © 2013