A few photos and thoughts from our week….it went by quickly as so many of them do! December always gets a bit busy. Christmas things and end of year things to tie up! And are we really approaching the end of 2013?! Link up below!
Hello little loader and moving some rock. Now we don't have quite as many rock piles in our collection. Or else we have more, just in a different place and smaller piles!
Baking time! It goes with this time of year and having the oven on helps make a cozy kitchen when it's coooold outside!
Hello butterhorns!
Gift wrapping! It seems like I just posted pictures last year of my kiddos wrapping gifts!
Food fixing~favorite snacks and cheeseball! We had our Christmas with our children this weekend. I'm so thankful for my family.
Hello Brilliant Bloom! Hop over to Cooke's Frontier to enter a flexi giveaway!
Happy Birthday to Cooper! His birthday was yesterday, December 15th. He got some extra attention and treats and meat scraps. His "little" owners think he's pretty special.
My planner had a lot written on each day last week and I don't even remember what all it was or what all we did! And it's not within arms reach, so my memoirs this week will just be what they are! 🙂
We attended our cousins' Christmas pageant. It was very well done and told a sweet story with the focus centering on "No Room" and making room for Jesus. I love watching children perform. They're so fun and exuberant and the little children are just themselves. My cousin's daughter waved cheerily at someone from her place in the line up on the stage. And one of the little boys kept making the cutest faces and giving the biggest smiles and every so often he would really sing with gusto!
Wishing everyone a blessed week this week as Christmas Day draws near!
Linking up: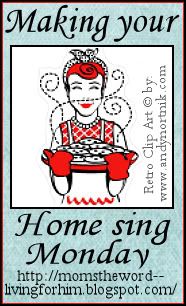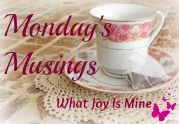 Copyright secured by Digiprove © 2013